Gynecology
At Carolina Elite Women's Care, we think women are awesome and deserve the best in healthcare. We offer comprehensive services that include routine annual examinations, birth control management and infertility consultations.
In addition, we treat patients with conditions that affect the vulva, vagina, cervix, uterus, tubes, and ovaries. For example, we evaluate patients with uterine fibroids, endometriosis, heavy menses, symptomatic menopause, chronic and acute abnormal vaginal discharge, and abnormal pap smears.
Our primary goal is to manage each of these conditions with minimal intervention to achieve the best possible outcome. As a philosophy, medication is administered only when necessary and surgery is the last resort for treatment.
Most Common Conditions We Treat
We treat the full spectrum of conditions, but these are a few of our most frequent:
Procedures and Surgeries
Many of these procedures and surgeries can be performed in the office at less cost and at a greater convenience to the patient. We offer efficient, comprehensive, and cost effective care.
*These procedures are typically performed in-office at Carolina Elite Women's Care.
The Carolina Elite Difference
We understand that every patient is different and the same procedure cannot be applied to all patients. Here are just a few ways we go above the standard of care in gynecology: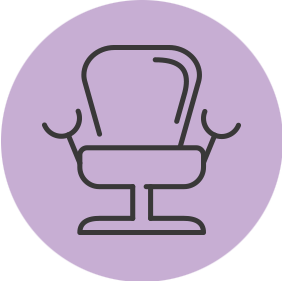 In-Office Procedures with Anesthesia
Dr. Scott performs a variety of in-office procedures while patient's sleep comfortably without intubation and have no recollection of the procedure. Return to work is typically 1-2 days. When performed in the hospital, many of these procedures are more costly to the patient. Examples of in-office procedures: Dilation and Curettage (D&C), Hysteroscopy, Loop electrosurgical excision procedure (LEEP), Endometrial Ablation and tubal ligation.